Independent Woman
November 24, 2009
I remember the day i decided to join the Army, the sun was shining and i was dressed in my best outfit. I was so nervous i couldn't see straight. I remember my mother telling me i didn't have to do this. Didn't have to do what, join the army? I love the army it's the only job i'd ever want to have. Being a flight nurse is the perfect job, i thought. I would get to fight for my country and save lives at the same time. Whats more Noble than that?

5:30 slowly rolled around. I was so excited when the strange man in ACU'S knocked on my door. I greeted him and led him to the kitchen table, where we talked for thirty minutes or so on all the things the Army had to offer. Finally we got around to what i wanted to do; I told him and i didn't get the response i expected. He told me women weren't allowed to have combat positions and to pick another MOS. Why can't we, haven't we proved our selves throughout the centuries? When will sexism in America stop?

I find it appalling that because I'm a women i cant have a combat MOS. i think i could do it, probably even better than the men that do. One day us women are going to rise up and show the military just what we are made of. So for now i'll become a lawyer since my dream job is sadly not offered for women.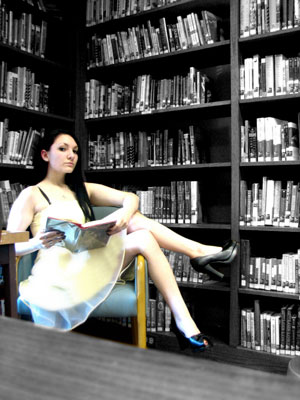 © Jessica F., Bradford, MA