What I Learned from Dr. Seuss
March 31, 2010
Be who you are and say what you feel, because those who mind don't matter and those who matter don't mind.


Or so said Dr. Seuss. Even if you do not see Dr. Seuss as being a great genius or particularly wise man, you can understand the way he encouraged a young generation to be themselves. It is very simple to see how he encouraged self-expression in many of his works. For example, who can forget his famous star-bellied Sneetches? Or poor Daisy-Head Mayzie? Although seemingly meaningless, Dr. Seuss portrayed important lessons of tolerance and equality in his books, and most agree that everyone should try to be who he or she is, despite what others may think or believe.


If you like black, wear black! If you want to be a movie star, go for it! If you want to play basketball, try out for that team! If you are African American, you can express your culture! You can be whoever you want to be! If you are gay, you can—oh, wait…never mind. If you are gay, you should not let anyone know.


How, then, can America be a truly tolerant society if gays, lesbians, and bisexuals are not being treated equally? Not only are these people treated poorly by some and not given basic human rights, such as marriage, but they are subjected to a "don't ask, don't tell" policy in the military (although President Obama has expressed his desire to end the policy). The LGBT are treated as if they have some sort of disease.


Certainly, there are religious arguments, but was America not founded on the belief that everyone should be allowed to have happiness? Was it not founded upon the basis that everyone would be equal? So is it not a double standard that the LGBT minorities are not treated as well as the straights?


On the subject of religion, however, there are many more pressing issues that ought to be dealt with than protesting sexual orientation. The truth is that there have been gays, lesbians, and bisexuals since the beginning of human civilization. This is seen in mythology and the Bible. This supposed problem is not going to be stopped, and there are so many other concerns. There are starving children in America. There is human trafficking all over the world. There are people dying as a result of genocide everyday, and as one of the superpowers of the world, America and her people are focusing on ridding our country of the plague of being gay, as if it is some sort of contagious disease.


Of course, popular culture and the media aid the problem with stereotypes, and how often have you heard someone say, 'That's so gay!'? Has no one ever stopped to realize just how much like a racial slur that sounds? All in all, though, the truth is that the LGBT are people and Americans just the same. As a fellow American, I agree with Dr. Seuss. Be who you are and say what you feel, because those who mind don't matter and those who matter don't mind.


Gay. Lesbian. Bisexual. Straight. Or otherwise. Encourage it or not, these people should be treated as any others. That is the policy of a truly tolerant America.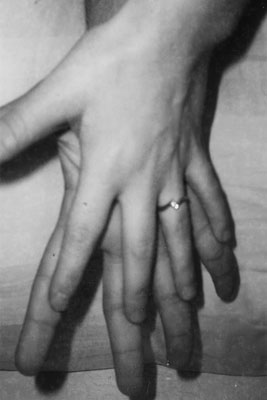 © Heather H., Phoenix, AZ