Gay People
December 8, 2011
I believe that love is very complex. There is love for friends, love for family, love for certain items, love for certain foods, and love for a spouse. I will ponder both sides of the coin on the issue of gay and lesbians just for the sake of debates.

I, personally, do not accept gay or lesbian people. I'm not going to say that because it's a sin from the bible or anything. I believe that nature created male and female creatures to mate to produce offspring. Females and females are not able to reproduce, nor are males and males. Humans are made to love along side that instinct to couple.

There's also the fact that there are some things a father cannot offer that only a mother can and some things a mother cannot offer that only a father can.

On the other side, I think it's people's own business what they wish to do with their lives. If they find comfort in the love of the same gender, for the understanding of the situation and how the mind works, then that's okay with me. But, you don't really need the country's permission to be together. You don't have to care what others think of you. You can live in the same house and not be married, it's been done before.

I just wish they would not try to convert everyone to their side just because their different. If they minded their own business, then I would not mind them. I don't appreciate those Gay Pride marches they go on and wave it in people's faces. Just leave it and move on.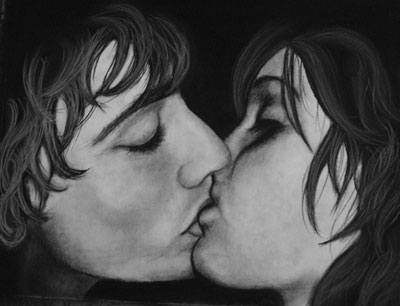 © Anna Y., St. Robert, MO