It's A Quarter After One, I'm A Little Drunk and I Need You Now
March 31, 2010
Is it a stroke of genius, or pure art? Ahhh...both. Lady Antebellum, the young American country music legends. Well, in my mind they are. Their first hot single titled "Love Don't Live Here" reached its peak for Hot Country Songs in May. This album includes two other amazing hit singles "Lookin' for a Good Time" and "I Run to You". This album started the group off to a whole new adventure, from small debut for Jim Brickman to their own concerts across North America.
Lady A is composed of Charles Kelley, Dave Haywood and Hillary Scott, they first formed this group in 2006 in Nashville, Tenessee. The trio hit their first Number One single with "I Run to You" which was released the winter of 2008.
Their music was great and was spoken about around the world. Their first CD was a hit and they were loved by many. Then came their second album "Need You Now". Talk about HIT!! This album sold 480,922 copies...in the FIRST WEEK. The trio finally knocked Rascal Flatts out of a six year reign for the vocal group of the year. Lady Antebellum, you must never let us down! Don't get me wrong, Rascal Flatts was amazing (like superb.) but I think I am not the only one when I say "Dear Lady A. You rock my socks off. Sincerely, the world." Yeah, I guess maybe not that dramatic, but come on, you have to admit that they're amazing.
In 2010, for the Academy of Country Music, Lady Antebellum is up for FIVE awards including Top Vocal Group of the Year, Album of the Year (Lady Antebellum Album), Single Record of the Year (Need You Now), Song of the Year (Need You Now) and Video of the Year (and yes I am sure you guessed it, Need You Now).
Now, I am as much of a fan of country music as ice cream is cold. Lady Antebellum is one of my favourite bands/artists. With them are Rascal Flatts, Paul Brandt, Jason Aldean, Jessie Farrell, Darius Rucker and Emerson Drive. Lady Antebellum has been awesome since the moment I first heard "Lookin' for a Good Time" on CMT.
Lady Antebellum, I love your music. And I know I am not the only one.
P.S. How many of you think that Charles Kelley is strikingly handsome? 'Cause if I don't say so myself...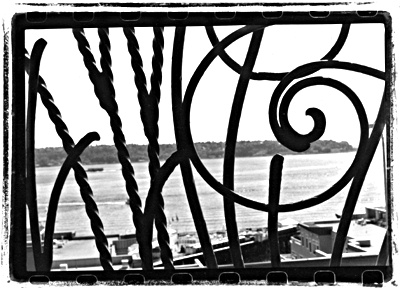 © Mary A., Fullerton, CA