You Who Hertz Or Mother
June 18, 2010
He wastes paper quite a lot.

He thinks that no one sees his plots.

A diagram begins on a sheet of blue
And begins to grow a most worn-out hue.

When he's done there's nothing left
Save for a few ink blots and spats.

But beneath the rub of his fingerprints
Rests a page so extravagant
That engineers would leave impressed
By the ingenuity gained by his own merit.

...

He wastes paper quite a lot.

He cares not who sees their spots.

The oil of a mechanical mess
Or perhaps the reddened blood of his hands.

He never cared much for plans
Or the others extravagance.

But he adores feeling the machines run
As he holds the buttons beneath his thumb
And points a finger at himself
To let all know they can call on him for help.

...

He wastes paper quite a lot.

He very seldom shows his stuff.

Once and a while the ink will run
And destroy the stroke of his hiragana character.

He has made these markings since his youth
When first taught to speak.

His master once commended him
On such mastery of the inky art
But he bragged not about this compliment
In fear of bearing karma's strike.

...

He wastes paper quite a lot.

He will freely show you just on what.

Before comics he does not recall
Just how life carried on at all.

Admiring Tobi, Kirby, and Lee
Brought him to ponder lots of things.

He questions just how far a man can fly
Or how fast the speedsters can truly run
And sketches now his own fantasies
Embarking on a quest of his own, don't you see?

...

They all waste paper quite a lot.

You would be surprised on just what.

They all tap into a different imagery
Each time they glance at that blank scenery.

Of what these people that live in this so called plant.

Don't respect there mother earth.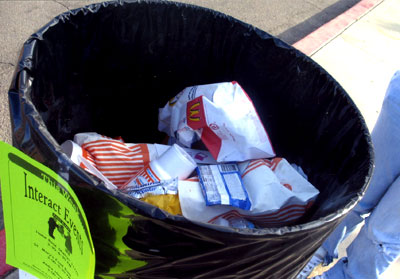 © Christina K., Phoenix, AZ