Lust vs. Love
August 18, 2012
Love is not defined by your relationship status on Facebook, or by how many Trojans you've used. Love is not defined by a dozen red roses or by "<3" in a text message. Love is not defined by a fro-yo stop paid for with your parents' money or by The Notebook.
Love, according to Webster's Dictionary, is an intense feeling of deep affection. I have felt love for many objects, concepts, family, and friends.
But I can't seem to feel it for any boyfriend. Don't mind my skepticism, but love can't be measured at this age. I've thought I've felt it, but I've just merely confused it for lust. Lust for his looks, charm, and how well he plays the game.
A year ago, my boyfriend at the time told me he loved me two weeks into the relationship. Call me crazy, but we had barely known each other, let alone loved each other. A fondness at most would have been acceptable. Infatuation, more plausible.
He stared back at me awaiting an "I love you" back. Engulfed in guilt, I said it, but I didn't mean it. I shifted my gaze towards the floor afterwards with a toothless grin, ashamed at myself. Why did I feel the need to say it back? I'm still not sure. After what I soon assumed to be as lust ended, so did our relationship because it wasn't love. If it was, I would've fought for it.
What I gathered from that experience was that to say "I love you" is not, and should not be, an obligation.
Our generation has bore witness to the deterioration of the word. Love is the most powerful and that comes with time. Not 14 days. Say it when you mean it, when you feel it, when you want to fight for it.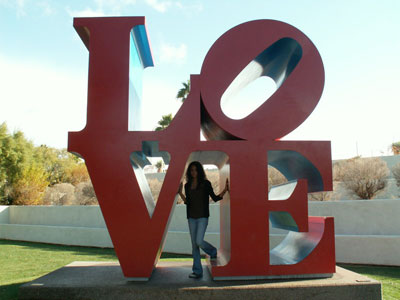 © Shannon E., Glendale, AZ