A Little More Explicit
May 19, 2009
"Music Speaks what cannot be expressed, soothes the mind and gives it rest, heals the heart and makes it whole, flows from heaven to the soul."

Music is the most powerful way to express yourself. With all the instruments from tuba to guitar different beats can be made and with those beats come amazing, meaningful lyrics that can relate to you in so many ways. It is insanely, unbelievable how many genres of music are out there; I couldn't begin to name any of them but a few such as, jazz, motown, disco, classic rock, R&B and several other soulful genres. This leads up to now where we have hip-hop, pop, metal, and even rap which doesn't seem to be music at all. To me, rap is just meaningless, and I only listen to it for the beats which are well put together.

Unfortunately, in today's world songs seem to repeat themselves mainly in the genre of rap. Most of the lyrics in a song are the same and begin to not make sense. They are all based on the same topic as well, like partying hard, drugs, alcohol, sex or money. It's hard to pick out a worthy song that is thoughtful to life or to one's self. The most predictable example would be the famous Shop Boyz "Party like a Rock Star", the title alone explains the whole song; "Party like a rock, party like a rock star". This is a rap song which would be the best description of the rap genre: REPEAT!

If you were born in the 1960's, 70's or 80's you would know what real classic rock was. Classic rock includes The Beatles to Aerosmith and The Eagles. From ACDC to Led Zepplin and McJagar. Rock artists are still in the making but are not near as talented as these people are. Classic rock shows soul, issues and struggles and it all flows together like an undoubted conversation.

The world has now moved forth to rap artists including Eminem, Lil' Wayne and Kanye West. There isn't really any history behind rap besides the fact that it has become extremely popular. It's a new genre that is widely spread across the nation and most people love it, but they have to start to realize that it is absolutely pointless to us. I do like rap, I even listen to it, but at some point in the song I figure out that there is no point in it and it's not helping me in any way. It is mainly about themselves and their lives. Still all of these rap songs are about the same thing and repeat the same lyrics. To me, they can get annoying. Rap isn't really singing anyway, so then why do they call it music? Well, it is known as music, but I personally do not agree. It is just words that are rhymed together with a beat added to it to make it sound like music.

Where has all the music gone? This is disappointing; nothing seems real about music anymore, it is all nonsense now. All the way from the well known motown and disco history to rap and pop. A struggle, as some people might put it or a must, as others might bring it into being. Somehow rap is addicting, I, myself find it hard to let go, it is fun to listen to and it does get stuck in your head, but there is no plot, the words aren't recognizable or understandable. It's preposterous.

"There's something wrong with the world today, I don't know what it is, something's wrong with our eyes" by Aerosmith or "Now can I get an encore, do you want more, cooking raw with the Brooklyn boy, so for one last time I need y'all to roar"?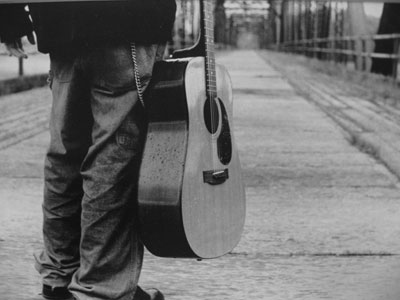 © Bailey M., Eagan, MN