My music, My world
February 18, 2011
One day, in the middle of algebra, a man with stylish hair and a tight shirt came to speak with us about our future. His was Mr. Charboneau. He came from the high school that I will be attending in September. And that day, he said something that I found quite important. He said: "I think that many of you are thinking about what job you're going to have and which job makes good money." He took a brief pause and then quickly started up again. "But you should be thinking about what you like, what you love to do, and sooner or later, it will bring you on the right track."
Once he spoke those words, I started to think about what was important to me. Something I couldn't live without. And then, it came to me, I say to myself:
"It's music. You feel what these singers/song writers are experiencing. You understand what they mean, and it no longer matters if your clothes came from stitches, that your hair is straightened or if you wear makeup or not. Because right then, you feel the feeling of acceptance. You feel good in your own skin. There's no longer that wall of judgment, the penetrating, condescending stares. The feeling of embarrassment once you walked in the room. It's all gone when you know it's going to be o.k."
That's the one thing I can't live without. And that shows who I am. So thank you Mr. Charboneau.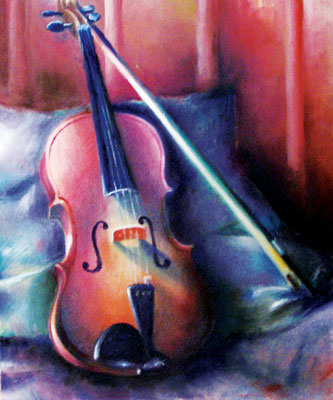 © Betty L., Fremont, CA