The Adam Lambert Fallacy
June 7, 2012
When I was weighing the idea of writing my column about the lack of relevancy most of the winners of "American Idol" have after their season is over, there was one response I got repeatedly. "What about Adam Lambert?"
From my mom, to my friends, to my newspaper advisor, nearly everyone tried to tell me that my theory was crushed by Lambert. Because Adam Lambert won his season, right? Wrong. In the words of my econ teacher Mr. Vince, that is, in fact, a fallacy and I like to call this fallacy "the Adam Lambert Fallacy." As it turns out, Kris Allen beat Adam Lambert in the finale, but the fact is that Lambert might as well have won no matter what the "popular vote" said. Why? I still know all the words to "Whataya Want from Me." What are the words to Kris Allen's first single? Better yet, what is it even called? I personally don't even know what genre he sings, but what I do know is that he was recently dropped from his label.
"The Adam Lambert Fallacy" is not as uncommon the "Idol" world as one might think it would be. Whether it is season seven's battle of the Davids (with David Cook beating out David Archuleta) to Jennifer Hudson's run in season three which she lost, not even making it to the finale (maybe you've seen that season's winner, Fantasia Barrino, in her autobiographical made-for-TV movie that she starred in herself? No? Oh, well, then you've seen her reality show "Fantasia for Real." No? Really? Awkward…). The winner has faded into a quiet almost-obscurity, reminiscing on their hey-days on "American Idol."
Still don't believe me? That's okay, I have more evidence to support my little hypothesis. The season that has quite possibly produced the most stars is season five. Runner-up Katherine McPhee has a new television show premiering on NBC after the Super Bowl. Contestant Kellie Pickler has had some moderate success as a country singer, or at least more so than her fellow contestant Bucky Covington who had one overplayed hit, "A Different World" (I would say that he is the Billy Ray Cyrus of "Idol").
Another season five contestant, Chris Daughtry has held some steady success on the rock circuit, as well as dreamboat Elliot Yamin who enjoyed some minor success on Radio Disney. But what about season five winner Taylor Hicks? Or, considering I didn't even know he competed in any season, who is Taylor Hicks? Apparently he's been working the guest performer circuit on television, along with an episode of "Celebrity Ghost Stories." Now that's what I call living the high life!
And as for season nine, well, the only real winner of season nine was Larry "Pants on the Ground" Platt, and he was too old to make it through to Hollywood. He was not even a contestant, and I would wager that more people have his original song as their ringtone than one sung by the winner of that season, Lee DeWyze.
Of course, I'm not going to deny that "Idol" winners can enjoy a slice of the cake of musically popularity. I am a frequent listener to Kelly Clarkson, Carrie Underwood, and, while it is arguable that she was upstaged by Sanjaya, Jordan Sparks (who recently appeared on Nickelodeon's popular television show "Big Time Rush," along with recording a song with the group of the same name).
And, of course, I do enjoy "Idol's" most recent winner Scotty McCreery, who not only put out an album that sold more than a million within the first three months of its release, but also, at age 18, is the youngest male ever to top the Billboard Top 200 Chart at the number one spot.
So, whether you agree with me or not, let's just say for a minute that, no contest, I am right about the lack of success "Idol" winners have. How does a show that consistently falls flat from producing big hit makers keep itself off of the chopping block of network television? Maybe the show is still here because of what it stands for. Everyone always talks about "the American Dream;" First it was the vast unknown of the Western Frontier, and then the iconic American life depicted by Currier and Ives.
But once the West was conquered and the Currier and Ives way of life became a little less interesting, the American people needed something else to look forward to.
And what better dream than auditioning in front of a panel of washed-up celebrity judges who decide to send you to California, forcing you to quit whatever job you may or may not have, all for the uncertain possibility of temporary fame.
Truly, "American Idol" offers a unique American opportunity. Except for "Australian Idol." And "Canadian Idol." And the ever-popular "Singapore Idol" and "Vietnam Idol." It's a good thing that Simon Cowell brought his failed British "Pop Idol" concept overseas.
And the flurry of talent shows "American Idol" inspired? "The Voice" and "The X Factor" are pretty great, but I must say my favorite is "Randy Jackson Presents: America's Best Dance Crew." All of those shows are really pieces of silver screen gold, only surpassed by all 500 of MTV's "The Real World" seasons. Truly.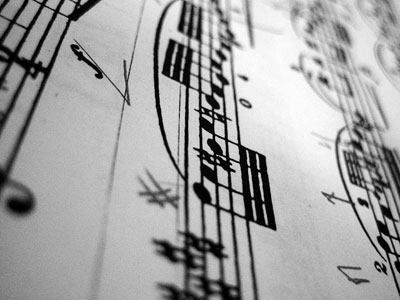 © Kimberly C., Houston, TX