Shady and Sophisticated
June 9, 2009
Summer has finally spread its expansive wings and roosted in India, bringing on the blinding sun and quintessential beach fun. Everywhere you look you always register an ubiquitous pair of shades in every possible shape, size and colour. Not only do you need to protect your eyes from developing ugly crow's feet from prolonged sun exposure, but you also need to look like a movie star behind some diabolic trendsetting glares. But what would work for you? The designs that will enhance your personality, complement your skin tone and protect your precious eyes are the questions that the sunglasses you choose must answer. A few wise words to help you to pick that perfect pair:

First of all, the sunglasses should be in proportion to your face size. So if you have a small face, go in for small sunglasses and a large face should look the best with big shades. However, the frame shape should be in total contrast to your face shape.

Face Shapes and Their Complements:

Oval Face: The egg shape or one having high cheekbones and a tapered forehead and chin is the most versatile as it can go well with almost any hairstyle, sunglasses, etc. Square shaped frames with rounded edges are popular choices for this category.
Frame shape: Any

Round Shape: Also called the sphere, cheekbones and jaw lines are not highlighted and the face appears small in this shape. So, the frames should make the face appear longer and thinner. Angular and square shaped shades will be best for you.
Frame Shape: Wider frames with angular / rectangular styles.

Square Shape: This face shape consists of a strong jaw line, a broad forehead and wide cheekbones. Reduce the angles with soft, curvy styles that will give the face some definition such as cat-eye styles. The classic oval also works well for this face shape.
Frame shape: Oval, Round, Cat Eyes

Heart Shape: This face has a narrow jaw and a wide forehead. Soften the lower portion of the face by accenting the eye area. Styles such as cat- eyes should angle outward at the top corner and be wide enough to balance the jaw line. You can also try metal frames with rimless bottoms.
Frame shape: Frames with a straight top line, Cat Eyes

Oblong Shape: A long face with an almost rectangular cut is what makes an oblong face. Widen and shorten the face with sunglass styles that do not extend beyond the widest part of the face. Round or square shapes will look great on this face. Frames with short horizontal and long vertical lines also work. Decorative or contrasting temples add width to the face.
Frame shape: Round, Square

Skin and Shades of Shades:
Pale complexions would require a touch of colour from rose or amber shades. Stay away from clear blue or green frames as they drain colour from the cheeks.
Wheatish or dusky complexions look stunning in silver, gold, rust or even clear frames; but avoid jet black as it can be a tad too heavy looking.
Dark complexions can look heavenly with metallic frames and amber tints. The jet black shades would either look spectacular or awful – so be very careful!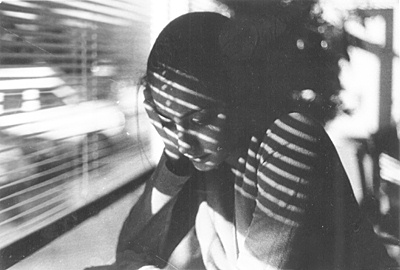 © John O., New City, NY