Givin' Up City Livin' (FarmVille: Do or Don't?)
November 18, 2009
Although originally created for the sole purpose of college social networking, ties with gaming since its invention in 2004 have proven essential in Facebook's huge success. Application trends have weaved their ways inside and out, but recently, one has taken the site by storm: FarmVille.

Having never played FarmVille before, I felt quite weary to delve into the supposedly addicting world I promised myself I would never enter. Nevertheless, I took the plunge. The game started with horrifyingly snappy country music, and I pleasantly reminisced of days locked up inside playing Harvest Moon: Friends of Mineral Town, a farming game by developer Natsume.

One trait a gamer needs when playing Farmville is patience. Unlike some games where time moves at a faster than real-world pace, FarmVille is established to conjunct with the real world. Most crops take a few days to grow. This feature works well on Facebook, simply because one can do other things, then go back to manage the farm. Similar to other online games, the option to enhance gameplay by purchasing 'Farm Coins' or 'Farm Cash' in denominations of five, ten, twenty, or forty dollars to charge to any credit card. Real money in exchange for money within the game is one of the ways FarmVille's developer, Zynga, makes money. Having more FarmVille Coins or Cash basically enables gamers to ameliorate their farm.

FarmVille has become a huge success in comparison to other Facebook application games. As of September of 2009, FarmVille had a total of 33,439,207 active users, placing number one on a list of the top twenty five Facebook games. The runner-up, Mafia Wars (also developed by Zynga), had a significant amount less, with only 18,720,406 monthly actives, making FarmVille is the largest and fastest-growing social networking game in Facebook's history.
When asking others about their views on the leading trend, there were a multitude of different feelings towards it.

"The game makes you feel like you are a legit farmer, and that you truly have a multitude of responsibilities. Personally, I have developed an 'addiction' to the extent that I cannot sleep knowing that my crops will wither," said a friend, a fan of the game. "I couldn't sleep knowing that I may potentially waste 30,000 coins, so I turned on my computer harvested my crops, plowed my land, and planted more seeds." she then explained how FarmVille isn't just any old game, due to the fact that the game only becomes more fun as time progresses, and that it's part of Facebook experience.

Despite being hugely popular with students, there are quite a number opposed to the game, some going to the extent of joining a group dedicated to NOT playing FarmVille.

"I don't play FarmVille because I feel that I should spend my time on important things, and online farming is not one of them." explained another one of my peers.

Farmville's contradicting reputations make the decision to partake in the game rather hazy. Some call it addicting, while others won't even try it. The choice is up to you: do you have the guts to 'give up city livin' to become a farmer'?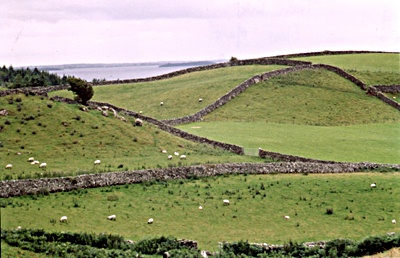 © Eileen M., Milford, CT