Tunneling in Narcolepsy
June 15, 2010
Narcolepsy is man's biggest fear and man's biggest regret. The second we realize our entire life was hallucinations, we've reached the grave.

We spend our years learning and yearning. We read books to teach us the secrets of the world and we yearn for green paper to burst from our wallets. We want to look nicer, to smile brighter, to live more commodiously, to be adorned in skins and pearls.

We've lost sight of the truth. We've lost sight of why we were put here on this Earth. We were given a task, a journey, and a destination and we wasted it on materialism and self indulgence. It's like we took a trip down a long tunnel, and halfway through it, we just stop and forget to admire how far we've come and forget to look towards the light at the end. We hallucinate about our wealth, and how it will carry us through life. And we enter a narcoleptic state, where our life consists of working and buying. There's no thinking; there's no living. We grow so far away from the innocent childhood we once lived, where the world was full of possibilities and opportunities and every day was an adventure.

We watch ourselves age in vain, upset not because death is approaching and we haven't lived yet, but because of the wiry gray hairs replacing the slick brown ones that once stood there. We watch our stature shrink though it hasn't grown yet. We begin to forget though we've been forgetting all our lives. Our eyesight quality decreases, but it's been impaired for years now.

And in that last moment, right before death ensnares us, we realize that our entire life was based of hallucinations. Our entire life was one big lie. We're at the end of our journey but we're only halfway through the tunnel. And people say that just before they'll die, a white light will flash before their eyes. They're correct. Just before we die, the white light at the end of the tunnel will flash before our eyes, taunting us that we were unable to reach our destination. But it will be too late.

Our narcoleptic lives will come to sad ends. What do we have to show for them? A brand new necklace, a blouse made of wool? An incomplete journey.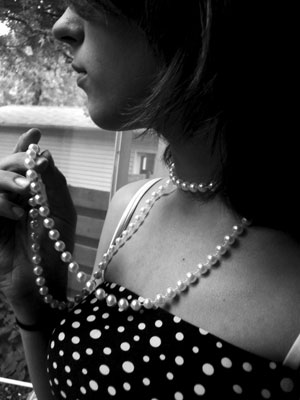 © Elaina V., Canton, OH