College: A student's favorite C-Word
February 21, 2021
Anyone who's ever been in high school knows that it's stressful. Balancing classes, relationships, jobs, extracurriculars… these are trying tasks for any adult, but even more so for adolescents just starting to learn who we are and what we want. This struggle is to be expected, and it isn't a bad thing– it is sorely needed practice for the real world in a theoretically low-stakes environment where, ideally, mistakes can be easily rectified and forgotten.
Unfortunately, for most current students, these four years aren't a carefree experiment in adulting. Rather, they are filled with overwhelming expectations and high-pressure situations, most of which are constructed with the following four years in mind– the elephant in every high school classroom: College.
As a Sophomore, I'm not proud to admit that college has been on my mind since as early as middle school. An ever-present goal, it has motivated me, pushed me forward, and, yes, stressed me out. But the effect the idea of getting into college has had on me is immaterial when compared to how it has hurt many of my peers. I've been on the floor of a bathroom with my best friend as she experienced a panic attack over a B in math. I've spent hours consoling a peer who has grappled with anxiety for the past year, trapped under his family's high expectations. I've provided tissues for a fellow overachiever, sobbing silently as she ate her lunch, devastated that she had received an A- on one Chemistry Honors test.
The grim reality that high schoolers face daily has inspired a myriad of articles about the pressures of college and the admissions process, but there is a surprisingly limited amount of information about alternatives, about other options students can pursue after completing their secondary education. As someone who likes to plan ahead, understanding all of the opportunities available for my life post high school is a must– but, unlike most questions, "what are the possibilities for my future?" can't be answered with a quick google search. (Trust me, I tried!)
So, armed with curiosity and low expectations, I began compiling a list. Here's what I came up with:

College (duh)
Vocational School
Associate Degree
Online Classes
Just start working
Gap Year
Before I began researching, I hadn't considered anything other than #1. College seemed to be the only choice. What I discovered after learning about the pros and cons of each option is that society has placed such unyielding expectations on young adults that most of us have been so busy stressing about acceptance letters, we've never even imagined that there might be a better path for us out there.
So, let's imagine together.
Maybe you'll get excited about vocational school— a perfect option for students who want to pursue a specific trade. It often costs as much as one year of college for the entire program, and will prepare trainees to begin working directly in their chosen discipline.
But perhaps it will be an Associate Degree that will pique your interest instead. These are awarded after completing a 2-year program that provides students with the foundation needed to enter and succeed in almost any field. They can be procured at nearly every college and are much more affordable than a full 4-year degree.
It's possible, though, that you might want to totally forgo higher education and begin working in your chosen field. A practical and productive choice, it also doesn't mean you can't take high-level classes in topics that interest you. There are countless websites that provide college courses for free, a great option for those looking to expand their horizons without committing to any programs or colleges.
In all likelihood choosing any of these options is probably pretty stressful. If so, consider taking a gap year— the perfect way for students to explore all of the possibilities and make an informed decision.
College admissions are not likely to get less stressful any time soon. So, the only logical thing we can do before embarking on this scary journey is to be sure it's the right quest for us. Since I like lists, here's one I hope high schoolers can live by:

Think about what you really want.
Listen to the advice around you. (Thanks, mom and dad!)
Do your research!
Make the best choice for you.

It's not as simple as it may seem, but it's important nonetheless. Maybe your version will look slightly different, and maybe your conclusion won't be the same as mine, but if you go through the effort of learning about the options available to you, I promise you won't be disappointed.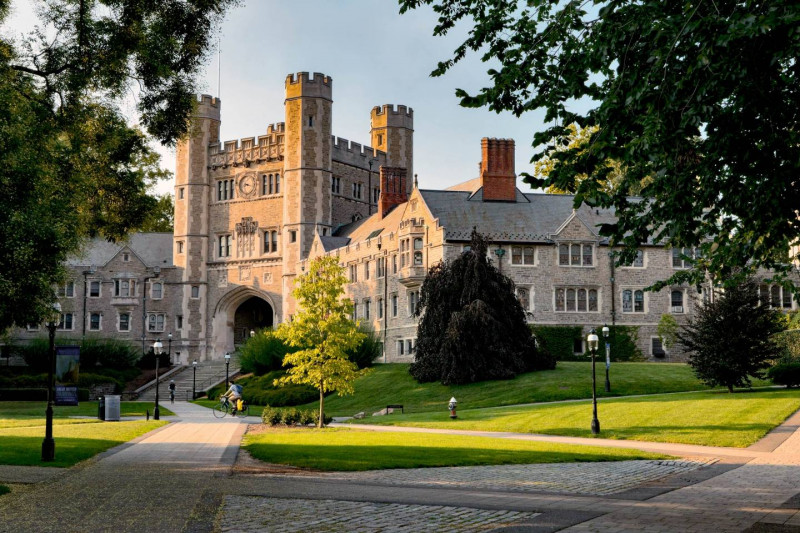 © Marina C., Livingston, New Jersey