Gender Issues in the Modern World
May 23, 2016
Gender equality is everyone's issue, whether you are a man or a woman. Many things contribute to gender inequality, whether it be gender stereotypes or unequal pay between men and women. Now, in the 21st century, gender inequality has been an important topic for years now.  Women want equal pay, equal feeling of importance in the government, and equality all around. But gender inequality is not just a women's issue, it's everyone's issue.

The definition of feminism is 'the belief that men and women should have equal rights.' It is also the theory of the political, economic and social equality of the sexes. Although feminism originated in the West, it is recognized worldwide by different groups dedicated to reaching gender equality. Feminism has become an unpopular word because the ambition and actions behind it have often become synonymous with man-hating, and stereotypes aren't a step in the right direction to end gender inequality. Although feminism has a feminine root, and sounds like it's just about women, it isn't. In her 'Gender Equality is Your Issue Too' speech, Emma Watson said, "it is not the word that is important, but the idea and the ambition behind it."  

Putting an end to gender inequality can't and won't happen if gender stereotypes are still around and are influencing people. Gender stereotypes don't just affect women; they affect men as well.   A common gender stereotype is that men have to act and look manly and women have to look and act feminine, when in reality a person can act however they want and express whatever emotions they want too. Men don't want to appear 'girly' or 'emotional' so they won't express their feelings and they'll hide everything inside. Men hiding their emotions inside isn't equal to women who are encouraged to express their emotions. In the UK, suicide is the biggest killer of men between the 20-49 years of age. Who knows if all of those suicides are because of gender stereotypes or not, but there is no denying that being ashamed to show their emotions and to ask for help isn't a cause in that. A giant leap towards ending gender inequality would to me gender stereotypes.

The fight for gender equality isn't just a women's issue, it's everyone's issue. Men don't have the benefits of gender equality either. Both men and women have gender inequalities being given to them and to end gender inequality, men need to stand up next to women. Reaching gender equality would benefit everyone of both genders. Men don't have gender equality in the form of stereotypes. Men can help reach gender equality by stop acting dominate over women. Male employers can play a meaningful role in helping gender equality by promoting women's full participation in the economy. Phumzile Mlambo-Ngcuka said in her "Men Can Transform Gender Stereotypes and Inequality" speech that "every man can effect change."

Gender equality isn't something that's going to be achieved over night. Reaching gender equality, it a multi step process that will take everyone, both man and woman. Ending gender stereotypes and accepting feminism for what it means, are only steps towards reaching overall gender equality.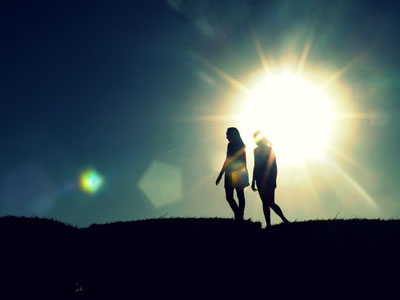 © Alexzandria R., Salem, OR