Being gay, against company policy?
February 24, 2009
If you were a manager of a company would you fire someone because they are black, a woman, or Christian? How about someone who is gay or lesbian? In 34 states across America it is completely legal to fire someone just for being LGBT (Lesbian, gay, bisexual, transgender) identified. It's sad that something someone can't control and has nothing to do with their job performance can get them fired.

Even if an employer has a policy 'protecting' LGBT employees, that doesn't mean that employees of the company won't hear degrading and homophobic remarks. I worked at Jamba Juice, my boss told me I was 'as gay as they come.' He laughed and thought it was an amusing comment. Jamba Juice is an Equal Opportunity Employer but, I still heard remarks from co-workers, managers and the store supervisor that were similar to the one above.

Workplace discrimination should not be tolerated and legal action needs to be taken. There needs to be a Federal law protecting LGBT Americans from being fired for their sexual orientation. Even some large companies don't have workplace discrimination policies. Out of all the Fortune 500 companies only 328 companies have a non-discrimination policy in place.

Non-discrimination training should also be required by companies with a focus on LGBT tolerance. Some say that this is a hindrance to freedom of personal beliefs but, I believe tolerance doesn't cause anyone to have to think a certain way. It causes a positive work environment for all employees.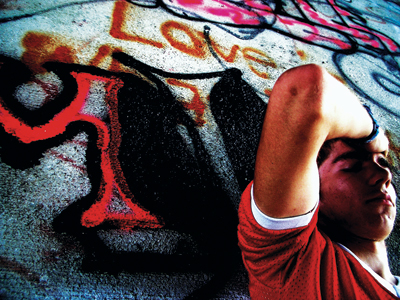 © Sindha A., Champaign, IL