Visiting the Pulse Nightclub Nearly Two Years After the Shooting
March 25, 2018
Mass shooting at Orlando nightclub, Pulse nightclub: Scene of mass shooting, Orlando shooting: 49 killed, shooter pledged ISIS allegiance. Those headlines, and many more similar to them, are what filled our new streams for days and weeks after 29-year-old Omar Mateen went into Orlando's out and proud Pulse nightclub and shot around the club, killing 49 people in the process in June 2016. Later being classified as the deadliest mass shooting in the United States until the Las Vegas shooting in October 2017, the Pulse nightclub shooting was an indescribable hate crime against members of the LGBT+ community, as Pulse was a well known gay nightclub known for its themed nights. 

We went to Pulse on a Thursday in March 2018, nearly two years after the shooting. It was just us, and the two volunteer construction workers working around the building. There was a green tarp of some sorts surrounding the fence around the building. Attached to the tarp, there were posters to sign: "never forget what happened here, love > hate" is what I wrote amongst a sea of paragraphs begging for explanations and promising to make something beautiful out of the tragedy. Walking around the property, there were little mementos dropped off by well meaning, heartbroken visitors; bouquets of dried out flowers, rainbow Mickey Mouse key chains, painted rocks decorated to bring color to a solemn sight.

And that's just what being at Pulse was – solemn. Even though we were outside, we all spoke in hush whispers. The construction workers showed us where the police barged into the building and where Mateen was holding the victims hostage, but we could've figured that out for ourselves because of the abundance of bullet holes decorating that side of the building. We left each other alone to grieve in silence and to take it all in as calmly and solemnly as we could. Being there took a part of you away and left you with a greater reflection on it all.

I didn't know anyone in Pulse that night, but I grew up in Florida and spent countless days in Orlando, probably driving past Pulse before it had any national meaning to anyone, and it felt like a piece of me was hurt. Florida was my home, and you never expect tragedy to happen so close to home, but it happens and it did that night. Florida rallied together for Pulse, growing #OrlandoStrong and having memorials around the state. We rallied together in support of the victims and in support of gun control. We rallied together as a state to help each other get through this unthinkable tragedy.

The Pulse shooting resulted in 49 deaths, 50 including the shooter. What Omar Mateen did was an unfathomable tragedy directly targeting members of the LGBT+ community around the nation. Mateen, who claimed membership to an Islamic terrorist group, was an unforgiveable man who knew exactly what he was doing. Besides bringing more national attention to foreign terrorist groups, the Pulse shooting also brought awareness to gun control awareness and gun violence in the United States, but sadly no national change has been made in response.

In the nearly two years since the shooting, Pulse has become a monument to the city of Orlando. Multiple different organizations, including Equality Florida and OneOrlando, have gone out and helped those affected by the shooting, including those who were held hostage and the families of those who were killed. The club itself is still standing, the tall Pulse sign as a beacon of hope and remembrance, and has plans to become a memorial and museum in honor of those who lost their lives that night.

We're never going to forget what happened that night and the 49 people gone because of an extreme act of hate and terror; we're going to rise above it and make it known that something like that will never happen again. To everyone affected that night – we are never going to forget you.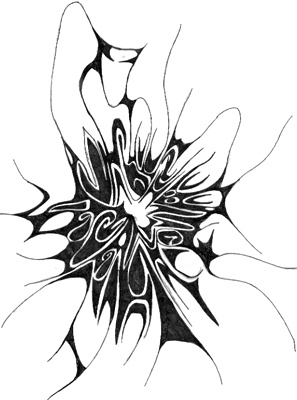 © Ansley F., Tifton, GA