I know where Hell is.
October 20, 2009
I am a Catholic, though not a practicing one.
Something occurred to me today that found me in a state of bother.
Heaven in my eyes exists.
Hell exists also.
Although, Heaven is a place where I have never been or seen before. We depict it to be joyous and beautiful and a place full of no pain or suffering, just true splendor.
So, automatically you would think that I would believe as part of my religion that Hell is a deep hole in the ground where Satan lives. It is a place full of fire and darkness. And anybody who has ever sinned in their lifetime or who does not believe in the Lord or Jesus will go to Hell when they die.

YOU ARE WRONG!

In my opinion, Hell is right in front of us. We are in Hell.
Planet Earth is Hell.
If Earth wasn't Hell why would there be illness, why would there be sadness, why would there be robbery, why would there be rape, why would there be murder?
Many more awful things and people exist in our world, and I think there are some people in this world that make our society Hell for others.

For some, they live in Hell all the time. Think about drug addicts, homeless people, people who live in constant poverty who don't even know when their next meal will come, do you not think that that is Hell?
You may have a different opinion, but this is just how I see our world.
Each one of us has evil inside of us; it is just unfortunately human nature. It cannot be stopped or prevented in anyway.
So when I say: "I know where Hell is"; you're looking at it, you are breathing it in, you are eating it, you are smelling it, you are touching it, you are living in it.

We are evil and welcome to Hell.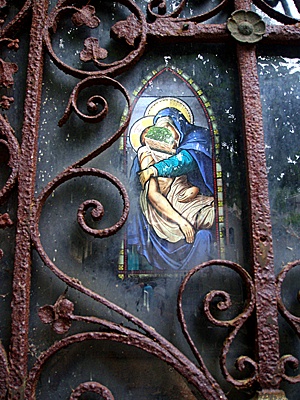 © Rebecca Y., Los Angeles, CA