Words for Broken?
August 17, 2010
Laying here on the floor, the ceiling doesn't look too far away from me. Laying here on the grass, the sky looks pretty far away from me.

I have to ask myself, if all this "stuff" is only temporary - then what is the point? If my life could change in a flash or if my life could be over in a flash then what is the point?

It in that moment that I feel my dreams breaking and my vision fading away. I can't do anything about it. I ask God, if I'm here on earth only for limited time, then what is the point?

Am I honestly, just "hanging out"? What is the point of my life?

All the things I once believed in continue to crash and hit the ground like snow globe and all the stars come slidding out.

Somehow though, I don't think this is the life that Jesus died to give me. Something that was only attainable for God's people was only achievable through a death. There are times throughout the Bible where I can say, "God wants us to have dreams."

But a dream for my own profit? What does that even mean if I am all but a breath, a vagabond with my own wandering and relunctantly hopefully heart? If I am as vulnerable as a flower, easy to break as it is easy to pull of petals and lose them to the wind, then what is the point of my life?

I think if I am going to understand the point of my life then I have to understand who I am. I remember growing up, hearing that my feelings were fickle and didn't really matter.

I know that a lot of teens feel that they don't matter which teamed with lonlieness and a lack of love and possibly no hugs - which believe me, is no way to live - can drive them to do things that I have done. Like leading a self destructive life. Like hiding and bending at the knees to a carpet that is the only scenery for another logn night.

I don't look much like anybody or anything now, do I? This can't be it. And if I become a Christian and want to follow God but realize that I wait for a better day which is only had once I am in heaven, for that I wait, I think - this can't be it. This, just, can't be it.

I have to believe that feelings do matter. Rob Bell said "what we do comes out of who we are." And does what we do come out of how we feel?

See, we can hear all the words possible - "you ARE beautiful, you DO matter, I HAVE love for you," but somehow, something doesn't make things any better.

I believe that with a broken heart there is a restoration and a healing and a bandaging. I believe that with a crumbling spirit there is a light and a shine and life. I believe that every single tear is equal to every single happiness awaiting your soul. I believe that every single question is equal to every single peace ready for your soul.

Even though I have no license, no car, my best friend who became my boyfriend is no no friend, I continue to make mistakes, relapsed back to inflicting pain, and can't see ahead of me, I'm alright. Even though I'm not in college, my shoes don't really work, and I don't know about anything at all, I'm alright.
Because I am so incredibly stuck in love with both feet. It is something that keeps me going and something I live on. I can tell when I'm not forgiving and not peaceful and not patient and not trusting in my life, how that affects me. I am upset, irritated, frustrated.
I'm not strong enough to be strong but God says "my grace is all that you need" and I can rest in it. Even though my life has been completely flipped upside down so fast in so few days, I wait for for a better day. I know that there is no confidence in my human self - my "flesh" as it says in the Bible. Struggles come my way in so many different directions and I think of myself in terms of labels. I am not going to naiive. I am not a doormat. I am not weak. The list goes on. I look at these things because I think about who I want to be in this world and how people perceive me. For what? For my own glory and my own greatness?
I want my life to be stripped down to what matters. I want my soul to be stripped down to what matters.
I am here on earth awaiting the final day of this. What do I want to do while I am here? What is this, a pitstop? Am I simply just, hanging out? That can't be right. It isn't. I have a mission that only I can fullfill. You have a mission that only you can fullfill. I seek out inspiration daily, I seek out hope daily, and I seek out to be revived daily.
My life changes in a second and I lose and gain and vice versa and repeat. How am I going to live? I want to be someone that send the captives of a broken heart home. Someone ready to show you proof that God is good. I have seen it and I have experienced it. I want to be someone who says pain and loss and everything else that fails us is not all there is.
I put my confidence in my flesh and Jesus said to hate your life - I hate my life. By that I mean I hate who I am as me, as me alone. I'm no one to trust and no one to believe in. God steps in a reveals more pieces of Jesus. God steps in and says "love is not all there is." God steps in and says "let me show you who you are."
Words for broken can't really be enough...Until it hits my heart. Until it hits home. And I am not the same. It is a complete heart change. It is a complete transformation.
God wants me to have a dreams, vision, hope, and valliance. He wants to lead me so I can lead others. I am a vagabond with shoes that don't work, tears ready to fall, stars that don't move so I can't make a wish.
If you asked me five exits back if I thought I would be here I would tell you this is nothing like how I thought it would turn out. I can use this. I can use this to show you that there is a way...home.
These are words for broken but until it broke me itself - flipped my life and everything I knew and believed in into a 360, I could not stand up.
I've got the love of my life in heaven, my first love who I see every day - almost, three inspirations, shoes that don't work, and I'm ready to take what I've got and say, "this is how it is, lets use it."
Everything about you matters and you are beautiful and you have access into bits and pieces of heaven that will keep you together until you make it there all the way.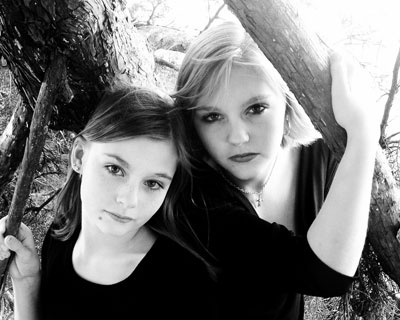 © Emily S., Rayville, LA