Prayers for Skandar
July 21, 2011
Dear God,

It's me again. I'm here once again to pray for Skandar Keynes. Many people say that because I (and many others) pray for his salvation, it must mean that we hate him. They don't understand that our prayers are only a result of our love, compassion and care for him. If I did not care for Skandar at all, I wouldn't be writing this. I wouldn't be praying for him every night. I pray for him (and ask others to do the same) only out of a deep love and concern for his eternal salvation.

Skandar is a sinner, God, as we all are. (Rom.3:23) This is the very reason I pray for him. His sin and his disbelief in You keep him from knowing the love of the Creator of the universe. I pray that one day, he will come to know his monumental error and correct it. This is my prayer for every unbeliever.

I also pray that, if Georgie and the other Narnia cast and crew know Jesus as their personal Savior from sin (as many people believe they do), I pray that they are being witness' to Skandar. I pray that he sees the light of Jesus in their everyday life; through their speech, their deeds.

I always like to think that maybe Your whole reasoning for allowing Skandar to portray Edmund was his eternal soul. Maybe, just maybe, You put him there to discover Narnia, to discover Aslan and, ultimately, to discover the real Lion, the Lion of Judah, Jesus Christ.

Skandar is very proud of his heritage (as he has a right to be), but it also seems to be every reason for his non-belief. People often use things like ancestry, age, culture, as excuses for not becoming a Christian. Please don't let Skandar be one of these people; don't let his ancestry be his reason for rejecting You. Because if it is and if he does, he's doomed.

I'll bet you, he doesn't believe in Hell. No, he probably doesn't. How terrifying would it be to live your whole life believing that a place of hell-fire and brimstone and flesh-eating bugs wasn't real, only to die and discover you were wrong? How terrifying is that? God, I don't want Skandar to have to experience that terror. (Nor do I anyone.) Please let him wake up out of this waking dream in which he lives and let him realize the Truth.

Let my prayers, and the many others whom pray for him, make a difference. For those who have been given the opportunity to witness to him directly, whether through face-to-face speech or through the letters of his fans, let them stick in his mind and always be remembered. You have told us in Your Word that Your Word will not return void, nor will a Christian's planting of the seed of Salvation. We may never be given the opportunity to know Skandar's choice. But I pray we will be encouraged to continue praying until we do know, or until our lives on earth end.

Let Skandar discover the God and the Salvation through Jesus Christ which allowed C.S Lewis to create the world in which Skandar has lived for the past decade. Let him discover Aslan's other Name. Let him get to know Him better in this world as he has known Him in Narnia.

Please, dear God.

In the name of Your Son, Jesus Christ, Amen.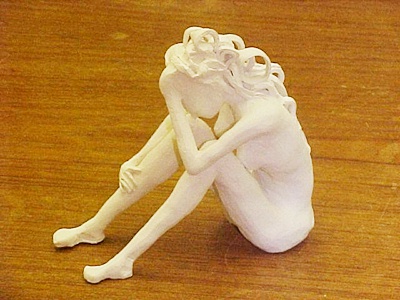 © Christine H., Brooklyn, NY