Future of Sports: Analytics
July 2, 2019
The NBA Finals come around and you turn on the TV. In your surprise, a random NBA players stars in a game in turn, helping the team win. Now you are thinking to yourself; how did they find this guy? The answer is simple: analytics. Analytics use meaningful data to project which players will be diamonds in the rough. One of those diamonds is Draymond Green, a star power forward for the Golden State Warriors. Not everyone is born a shining star, but if you look deep enough, you will often find a very bright one.
Green, a former second round pick in the NBA Draft, makes his impact felt on the court without the flashy statistics. If you take a look at Green's numbers from this past season, nothing really catches your eye. Maybe you stumble across his high assist number, or the number of steals he averages per game. Green's impact goes beyond the numbers, it's about the things he does that does not show up in the box score. Green is plus 5.8 on the court (NBA). In other words,the Warriors are 5.8 points better when he is on the court per 100 possessions. However, when he is not on the court, the Warriors are far less explosive and victorious. This proves how valuable he his without making much statistical contribution.
Critics argue against analytics saying that "it ruins athletes careers." It does not, in fact, it does the opposite.If analytics did not exist, then only flashy players would be participating in professional sports. Furthermore, General Managers would not know if a certain player is helping or hurting their team. Thus, teams would not be able to reach their true potential.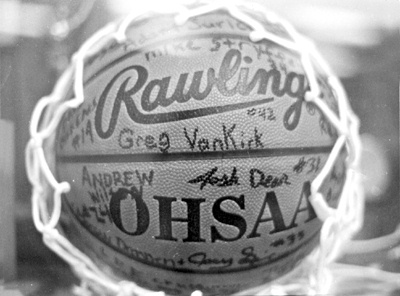 © Kaley D., Sebring, OH