Run With It
June 21, 2017
I really like to run.

I run everyday and some more if my body were to allow it. Somedays I don't want to run, but I do it anyway to better myself. I really like the feeling of running; the sound of my shoes hitting the pavement in a rhythmic beat, the wonderful feeling of my heart racing towards the finish line. I am absolutely in love with the days when you run and no sweat comes off you, except when you do stop, sweat comes down in a flood.

Days when running does not feel like a labored task, but an expression of being free. Because running is not necessary. These days, a person can just go to the gym and do other cardio exercises and get the same benefits. Jump roping, swimming, and using an elliptical or bike machine are all examples.
But there must be something with running.

Ever since people had legs, people ran. Back in prehistoric times, people ran to catch food. If you did not run, you starved.

However, now, if you did not run….. So what?

I joined the cross country team last year and one of the biggest things I learned from it was this: If you cannot stand the heat, train next to a volcano. If you can not stand the pounding of your heart for air, and the gnawing bit of exhaustion, then you need to train next to the hardest of the hard, the fastest of the fast, until you learn to push yourself past your very limits.

Yet, running can be beautiful. Some days, in the morning, when I run before sunrise, I feel like I am flying. I feel like Peter Pan, flying across the London sky. After a run, I feel so alive. More alive than anyone else on the planet.
Running is not for everyone. That is what they say. But I am filled with sorrow for the ones who have never experienced a good jog in the morning, or a tight-fisted run of anger.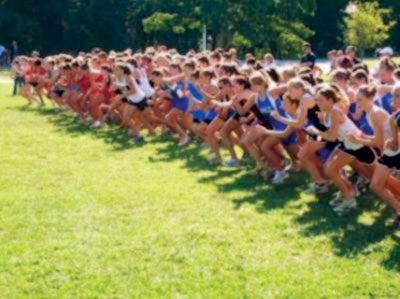 © Ashley R., Charlotte, NC