Ballad of Jim Casy
April 19, 2009
(1)
If not for the blindness, my straight path may have stayed,
Admitting (to my convinced self) that nothing is for us
Under some white hovering sheet of extra godliness.
(2)
Yet so with my realized body did I mobilize by myself
And begin to stretch and lean sideways, though eventually
I found only my eyes open to myself walking
In yet again a straightness.
(3)
Forgotten of a beauty,
I sat in the shade without renewal.
Till you came along with your fresh new vigor,
I was with conclusion but no heralded skies above me.
Foresight put me to converge with you.
(4)
Further on do we fear the universe,
And corrugate for ourselves newly concerned declarations.
The waters were not same in another second,
But continuing with their movement, only so sure
That the next encounter, the stepping-stone
Ahead in misty mirages, will be new and unexpected, for the best.
(5)
Understand the cries, and you might form for yourself the new light,
The shard of god within you, contributing to surrounding puzzles,
That the skies, unmarked by scriptures, hold the patterns for you to diversify,
And for cons to find nurturing smoothness and the truth in their declared lies.
The anguishes, sorrows—only obscured later on—joys and happiness of people
Will be my nourishment.
I yet again stand in wilderness as before, but now with blanketing the miles of my surroundings.
(6)
My spirit no longer gathers, no longer yearns, nor recurs, but today I cure myself through others.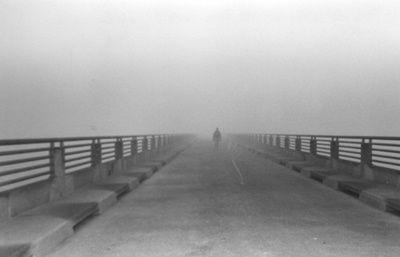 © Becky G.,Westerville, OH