But I Can't
April 23, 2009
The first time I glared into those eyes,
I felt a spark like I have never felt before.
It was like lighting a flame on an ice block.
I really thought it could go somewhere.
There was a rope connecting our hearts,
so I thought was impossible for us to part.
But I never knew how he felt.
He always gave me a white face
so I never knew anything.
Still, there were moments for us
that could mean something.
The way his hands brushed against my young cheek
really spoke to me about something.
But when the day came when I had to leave,
he didn't seem to care,
or at least not enough.
I started a new life in a new place
and I needed him, but he didn't seem to care.
I called him and he said that he missed me,
but I don't know how he could have moved on so quickly.
He cut our rope and attached his end to another heart,
or another few hearts
and left me empty in this new land.
I want to tie a knot at the end of my piece too,
but I just can't.
I keep thinking:
"Was there anything at all, ever"?
"Was I dreaming"?
"Is this just denial"?
I want to know and I want to move on.
I want an end to this bad fairy tale.
I want the clouds to clear and for day to break,
but I can't let go.
I just Can't!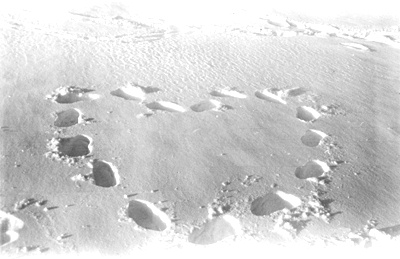 © Kim B., Marblehead, MA