A Quest
April 29, 2009
My eyes don't
Wander,
I don't even think
As I stare
At the flat white expanse.

Another day
I might be trying to learn
What covers the white,
Or maybe texting,
Whispering to a friend,
But today
I only stare.

I once dreamed of adventure,
Quests and battles galore,
And as I remember this,
I let my mind explore
The idea
Of adventure.

I plan a quest to Camelot,
With brave knights,
Broad swords,
And fierce dragons.

A heroic quest
I must conquest
Before I e'er return.

I ride my stallion
Down a lane,
Eventually finding myself
In battle.

A clash of swords,
A frightened scream,
A villain before me.

I rush at him,
Swinging my sword,
And hi…

Ding. Ding. Ding. Ding.
I start,
glance around
At the students walking out the door,
And my eyes focus
On the flat expanse of white.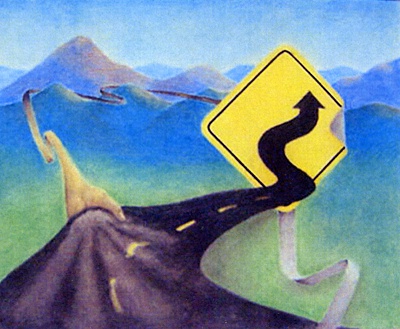 © Tyler W., Muleshoe, TX