Alone After Bloodshed
May 15, 2009
A single figure still stands in the field alone,
Holding ringing steel in his broken arms.
As fast as the minute-long battle did, his heart
Has come running into an unfortunate end;
They have sweat blood and fear to win,
But now, around him the sad remains of lost life.

Bullet holes dot the red canvas of his short life,
Killing off passion until he has nothing left, alone
With the basic instinct for survival through his arms,
Weapons designed to destroy body along with heart,
The same which brought his friendships to an end,
Recently sacrificed for the desire to win

And he wonders, what were they trying to win?
He had something worth fighting for in life,
But now, save for some circling carrion birds, he is alone,
Standing limply, wishing to collapse into someone's arms,
A gentle embrace amidst this fresh blood for his heart,
To make this unreal waking nightmare finally end

The flow of tears may stop, but his internal cries won't ever end;
This battle against his own conscience he won't ever win,
Not for the rest of his precarious, undetermined life.
He still remembers how his commander hadn't been alone
When he had urged them to take up arms
With pride for their cause in his heart

Dark soot and intoxicating fumes have slowed his heart –
Numb, he imagines what it might feel like to end
While gazing at the corpses of those who didn't win
And no longer bear the bittersweet burden of life.
He envies them who will no longer ever feel alone
And who will be glorified as fallen comrades in arms

He kneels over, supporting death with his arms,
Tired body, broken man, scarred heart,
But he'll be forced to heal in the end.
He can't tell when it is that you win
Something as abstract as war or life.
All he knows is that now that he's alone,

Heart pounding, he'll take up arms once again,
Alone in life forevermore, but in the
End, what will there be to win for him?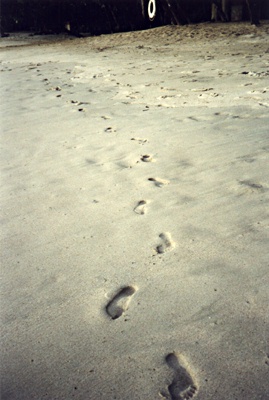 © April W., Rogersville, MO