A Melody
May 20, 2009
As innocent as a child's fear of dark.
As peaceful as the falling dew of dawn.
As rhythmic as the pitter-patter of rain.
As smooth as a sailboat gliding.
As colorful as a sunset painted in the sky.
As loud as a lion devouring its prey.
As bold as a shooting star dashing though space.
As precious as a chest full of rubies.
As soothing as the waves of the ocean.
As hidden as a buried treasure.
As melodious as melodies can be.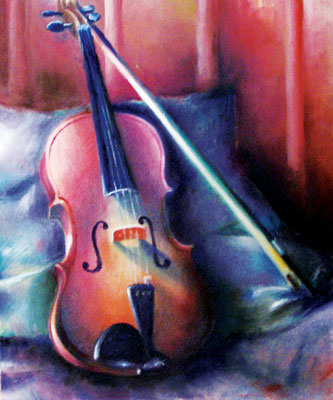 © Betty L., Fremont, CA