Worthless
May 16, 2009
Have you ever felt so helpless?
Like you were good for nothing but taking up space?
Have you ever felt trapped?
Claustrophobic of your life?
Unable to see,
Anything but the facts of your worthlessness?
Unable to hear,
Any words accept 'you mean nothing'?
Unable to taste,
Anything but the metal barrel of a gun in between your lips?
Unable to smell,
Anything but the rotting of your soul?
Unable to feel,
Anything but the pain in your heart?
I remember thinking to myself late at night,
About how the world is filled with corruptions and hate.
And how I am not even a stitch in the fabric of time.
How no matter what she will always be better than me,
And I will always take what he says to heart even as I struggle to ignore.
Have you ever come to the conclusion that death would be easier than life?
Have you ever held the gun to your chest?
Waiting to pull the trigger?
Ready to end the pain you feel every time you glance in the mirror?
Ready to end the suffering of a person who has no purpose?
I have.
I have stepped into the eyes of death and spat.
Sat on the brink of hell and laughed in its face.
I have almost given into the seduction of a knife's sharp bite.
Almost secured the rope around my neck.
Almost stopped breathing as I lay at the bottom of a pool.
But I didn't,
Because I was to stupid,
To afraid,
To cowardly,
To worthless,
To even kill myself.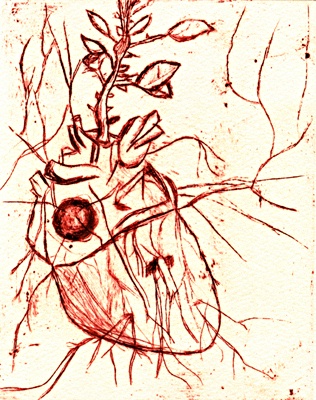 © Elaine S., Phoenix, AZ