You are My Only One
June 6, 2009
You are my only one.
How could you - even for a minute,
think that I was unfaithful.
I know that I've done some things wrong.
But after what we did together,
Why would I love anyone but you.

You,
Have incredible blue eyes.
You,
Make me smile bigger than ever before.
You,
Are short but sweeter than anything I could ever imagine.

I want you to know that you are my only one.
I hope that we're always having fun,
I just want you, and only you.
There's no one that sees me like you do.

I love you and you know that I do.
When you hold my hand,
and massage me with yours,
I feel a special connection,
one that I've never felt before.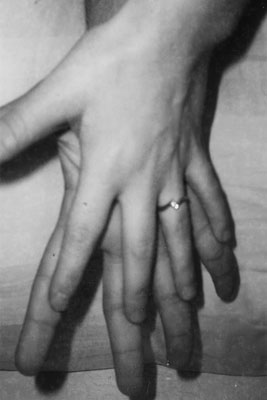 © Heather H., Phoenix, AZ