In the presence of a spirit.
June 9, 2009
I stare at the dark shadow of a man beside me.
It makes no sense the way he isn't moving.
I ask him if I may touch him and he tells me no.
I ask him why my I not touch him.
He tells me some things my not be accomplished.
He gives me his hand.
But there is no hand to grab.
I stare in mortified expression as the shadow disappears before my very eyes.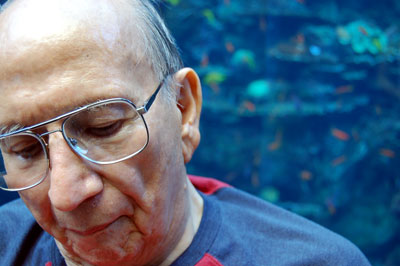 © Missi R., Suwanee, GA