The Want That Can Never Be
June 15, 2009
Today I burned out my eyes
Just so, I would not be able to cry.
We both love him
We both want him.
I cannot say who wants him more
However, I know I have loved him longer
Both friends, both want
Therefore, if that is true no one can have.
I cannot sleep
Does she know what she has just done?
I will tell you what
She ripped my heart out
Four years of wanting
Four years of dreaming
All gone.
Because of that damn girls code.
My music will not help this time.
That anxiety is catching up on me now.
Will someone please tell her?
What my mind is going through?
Because I know, it is stupid
Nevertheless, I do not wish to tear out her heart too.
That blood was pouring from my heart
Unfortunately, now it is dripping
Because there's barely any left.
Burning my eyes out only added to the pain
Only because I am crying now too.
However, I will not to let her see my tears
Why should we both feel this pain?
Why am I protecting her?
Please tell me, am I a fool?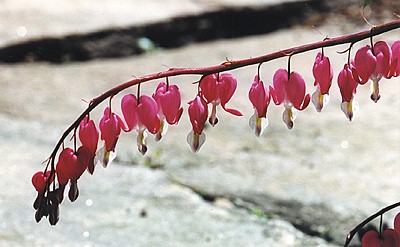 © April P., Newark, DE