It's Knocking
July 29, 2009
I lay in my bed
Aware of my surroundings

The room is dark
The bed is covered in white sheets

I am in pain;
I have been in pain for many years now

The cancer has been eating away
First at my lungs, now my brain

My entire world is pain now
I don't know anything else

I hear a knock on the door
"Let me in!" It says

It has been knocking for a long time now
I don't want him to come in yet; I'm not ready

I turn over
Shutting out the knocking, but the pain is still there

"Let me in!" It whispers now
It is still knocking at my door

If I allow It in, who would I hurt
My family, my daughter, my husband

But the pain would stop
If I let It in: forever

I lay on my back,
The pain so intense, my body drencehd in sweat

I hear the slow knocking on my door again
"Let me in!"

This time I get up
But stumble as I try to walk

I steady myself on the wall
And walk over to the door

My hand shakes as I raise it
Placing it on the doorknob

I feel It getting excited
On the other side of the door

"Let me in!" It says
I take a deep breath

A sharp pain shoots down my spine
The cancer

Once the pain clears; somewhat
I place my hand again on the doorknob

"Let me in!" It hisses
I slowly turn the doorknob

I feel It's fingers closed
Around the other side of the door

I turn it the rest of the way
And stand face to face with It

It's black shadow
Takes over the room in a flash

Then slowly it engulfs me
I fall to the floor

Everything is black and blank now
It has taken over me

The pain is gone
Finally, forever.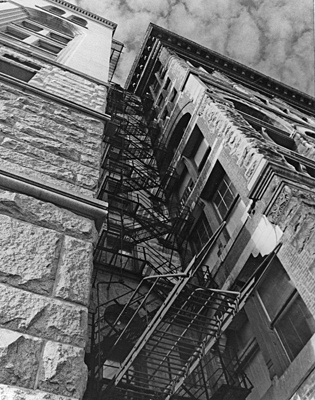 © Eric H., Lafayette, IN