Black and White
July 30, 2009
sometimes is feel
I S O L A T E D,
forgotten and
Hated.
then i am
PURE black.
like a demon
hiding under your
little sibling's bed.

Another
me is a ghastly white,
faded....
nobody.
invisible.
and now...
i AM the Vampire
stalking you in the darkness...
pale face,
a glimpse of fangs,
i anticipate my drink
of blood......

parts of me are
black and white,
and i will HATE you,
just for spite.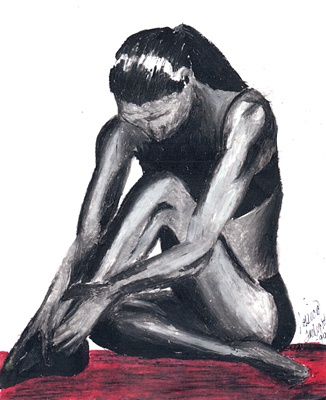 © Jessie Y., Ahwahnee, CA