The Truth About Family
July 26, 2009
a family,
is not a perfect plan,
they are not the pearls around your neck,
nor the color of your room,
nor a father, mother, and two daughters.
no.

a family is a random vacation,
a heated argument,
a grudging apology,
the leftovers in your fridge,
and people who are together n matter the race or religion.

they hold you when you cry,
when your heart breaks,
they smile proudly from the stands at your graduation,
they shake the hand of your boyfriends,
and they never forget you.

a family is not a perfect plan,
no, they are more.
they are the blood in your veins,
the soul you were given,
and the heart that keeps you going.

your family is your story.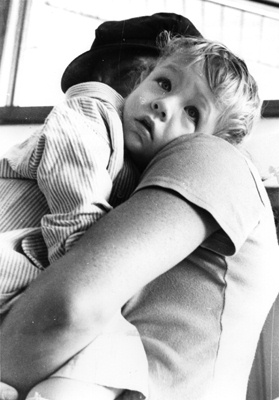 © Ali D., Cincinatti, OH