Leaving.
July 27, 2009
I tie my laces,
stand up,
and look in the mirror.
who is she?
the girl with soft brown waves
gray green eyes
and thick black lashes.
the one with scars
running up and down her legs,
with the broken family,
the angry father,
the mother that left her behind,
the sister who ruins herself,
and now shes the only one left,
the one whos leaving,
running away
forever
without any goodbyes,
or i love yous.
she turns away from herself
and looks at the clock,
2:30
its time to leave.
she takes a last look
and walks out the door.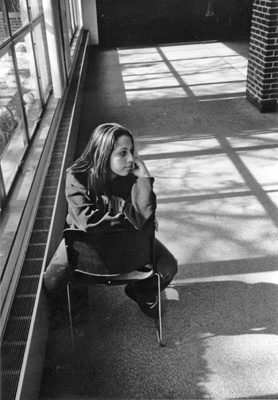 © Leighann E., Westport, MA