Conversations with myself
August 9, 2009
Beautiful girl with a broken smile
Won't you sit down and stay for a while?
Sit down and tell me all of your dreams.
And don't you dare leave out a thing.
She told me,
"What left in this world is free?"
I have no idea.
"MY GOD! WHEN WILL THEY SEE?!"
"I want a world
-where people have flaws!
I want a world
-where we can accept them all."
"I want a world
-where we live by what we say,
-where we can smile
at a sky full of gray."
I chuckled at the thought
of living in a world so jaded,
but how nice it would be
to live in this world she created!
Where peace would exist
not only in our hearts, but in our minds.
Where people from all over the world could stay
people of every kind!
I've got to tell you,
the way this girl thinks
is so unusual
and unique!
What if we had more people
in the world such as her?
Well my friends,
we'd live in the world that i prefer.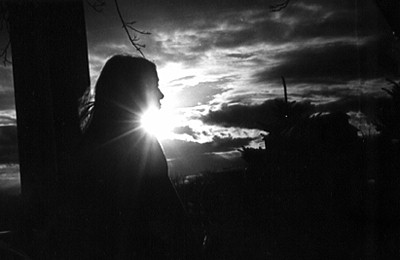 © Elizabeth G., Marblehead, MA