Ghosts
August 4, 2009
Everyone has a ghost.
A blurry image that you cant pick out,
but know is there.
A beautiful melody that you can barely here,
but you know you here it.
A somber feeling around you that no one else can feel,
but you are embraced in it.
My ghost,
is a gentle tickle running up my spine.
My ghost,
is the whisper of an angel brushing against my ear.
My ghost,
is a faint fire in my heart,
that warms my desires.
My ghost,
is something that only I understand.
But everyone has a ghost,
everyone has a guardian angel,
in the sky,
waiting to be seen,
waiting to be heard,
waiting to be
welcomed in your warm embrace.
Ghosts are just past lives,
looking for someone to turn them into angels.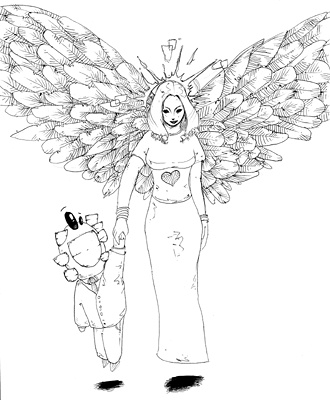 © Benjamin S., New Hyde Park, NY