Our Bond
August 13, 2009
I've known you since the age of six,
I was selfish then,
a real piece of work;
always pushing and shoving you til' your tears ran dry.
Don't ask me why I hurt you, because I'd answer with a lie.

Looking back on those days of youth,
I realize what a prize you are,
Our friendship so effortless,
so easy, like breathing.

Each day, cantering round' you like an eager pup;
I'm excited to see the things you see and know the things you know.
I know you love rabbits, though you're allergic to fur;
I know you love snow, though you can't stand the cold.

I'll treat you like an undiscovered gem,
a secret to all but me.
I'll be there for your black moods, your ups and your downs.
I'd battle any creature, any fiend in your way;
I'll protect you forever; it's the least I can do.

When we part, each to the beat of her own drums,
I won't shed a tear, not a cry of despair.
Our bond is like concrete, made strong by the permanence of memories.
Our bond is like the sky, a great wide expanse,
it encompasses time, change and every possible place.

When I'm old and gray I'll look back to those days of youth
and I'll see us playing in the sun,
with snails and grass in hand.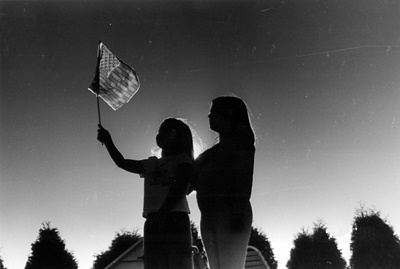 © Amanda T., Marblehead, MA