My Universe
August 23, 2009
My universe,
My world,
My minds solitary interest.
My hearts single love,
My eyes' only comfort.

He was everything.
Decided when I fell,
And again when I flew.

T'was not sunshine which gave me warmth,
But his smile.
Not music that gave me rhythm,
But the steadiness of his footsteps,
walking forward to greet me.

Rain no longer presented icy uncomfort,
Only my tears that fell from my face.
Tears shed for the wanting of his embrace,
His companionship.






My happiness and despair,
was determined by his sunshine warmth,
Or his raining chill,
Too much of my life depended on him.

I depended on his happiness for my own,
A dangerous path to follow,
Only leading to tangled emotions.

The damage had been done.
The thread of love was too tangled to tweak loose.
Weaved into a blanket of weather,
Both sunny and storming.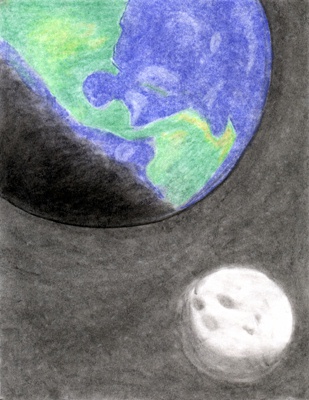 © Bianca C., Phoenix, AZ