Take Me Away
August 23, 2009
Im laying here,
Thinking of you,
While He is looking at me,
Cause He doesn't know,
Its not Him I'm dreaming about.

Out of body.
Out of mind.
I love you.
But He is so kind.

You walk by.
I'm in His embrace.
Looking past Him,
To meet the eyes on your face.

He begins to converse,
As we continue the stare.
Can't think of Him,
When I know that you care.

I cant answer truth,
When He asks what's wrong.
My face stays blank.
Loved you for so long.

Tears fall from thinking,
Of too many or too much.
Skin tingles from the loss,
Of your soft touch.

Cant take much more,
Of lying to him.
All because Im waiting for you,
To wake up and rescue me.

Come take me away,
My prince, my everything.
I am yours when you beckon,
Till then ill be waiting.

Lingering, delaying,
with him by my side.
Take me away on your white horse.
My prince, away shall we ride.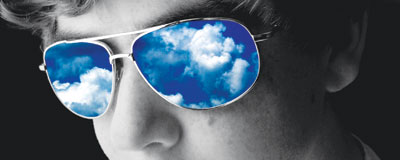 © Joseph B., Mesquite, TX