enervation
August 18, 2009
guava juice seeps through the fabric;
the stain (stark and sweet), obvious as can be,
does not shrink, but merely grow bolder
until it cannot flourish any longer
and the moist smudge desiccates.

the color then loses its blanket of panache;
warm zest turns pale (insipid and lonesome)
as if ripped greedily from its home.
its salty taste now consumes its fate,
painfully observed within the seams.

and you, looking upwards, wonder why the sky is green tonight.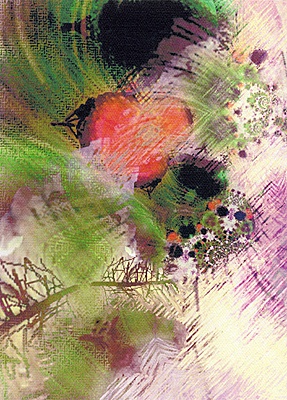 © Ashley P., Galesburg, IL