If You Are Mine
August 26, 2009
If you are rain,
Downpour on me.
If you are sun,
Warm me in your presence, oh let me see.

Sun disappears behind dark clouds.
Moon emerges among horizon pink.
Iridescent colors fade from brlliance.
Darkness conveys stars out to dance.

If you are the shining stars,
twinkle your glow upon me.
And wait till morning,
To wake me from my dreams of glee.

Stay with me evermore,
Or merely for tonight.
While I lie asleep,
Dreaming dreams of you my light.

Until morning awakens,
Won't you be my light?
My undying glow of hope,
Guide me through the night.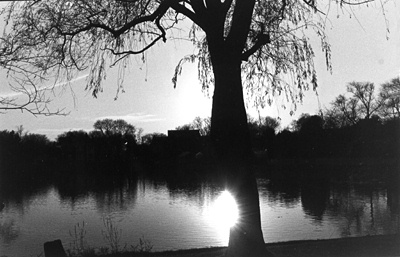 © Chuck K., Marblehead, MA