Miss Me, Hold Me, Bind Me
November 12, 2009
Hold me and don't turn out the light.
Stay huddled, don't leave me here alone.
It's not your touch that I need tonight,
But a state of mind that feels like home.
By myself with only my hungry thoughts
To devour me in this darkened room,
Your gentle breathing was all I sought
To chase away the monsters hiding in the gloom.
Only thin glazed strands bound me to my sanity,
Solitude and darkness clung to the soul.
No longer is my mind consumed with jealousy and vanity,
Your sunshine-softened warmth replaced the cold.
Your slightest whisper and every word
Flood the room, the night, with golden calm.
Though I knew my racing thoughts were all absurd,
I needed the proof and promise of your arms.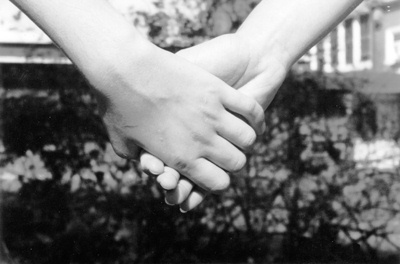 © Lauren G. Pompton Plains, NJ