Guardian of the World
January 12, 2010
Her bright golden eyelids flutter open languidly
And she yawns with grace, her cool breath touching the earth.
As Chanticleer's offspring sings his grand reveille,
She awakens and utters a prayer of gratitude and mirth.

She stretches her arms widely to welcome the cheerful sun,
And spreads his warmth o'er the vast waiting world.
Shedding light on all creatures, her work only begun,
All nations wake up to see her immense beauty unfurled.

As people get on with their own distinct tasks,
And flora and fauna go about their valuable ways,
She watches all wisely; with her brilliance she masks
The whole Earth, the whole world—all subject to her gaze.

And at last when all are drowsy and she prepares to rest,
Tucking in the tired sun and scattering the stars and moon,
She combs her midnight hair and smoothes it out like a crest
To protect her cherished realm as they sleep. Then she hums a lilting tune
Of hope for another day when she, the Sky, would open her eyes again soon.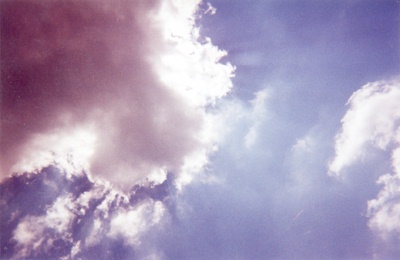 © Kena A., Huntsville, AL