raccon lined girl
February 5, 2010
the racoon lined girl is all alone.
it burns her to know that. she sits with him and his friends and he talks about his girl friend and how happy he is with her. every time he talks about her he hurts her.
the racoon liner seems to be thicker than when she put it on because its disolving and running down her face.
she loves him. so much it makes her sick when he speeks with pride of his girlfriend.
but today he and his friends are gone.so she can be truely alone. a blessing and a curse she thinks.
she relishes the thought of alone, not haveing to see him and imagining walking up to him and kissing him, holding him, feeling the stubble on his jaw or the smoothness of his shave, and inhaleing the smell of him.
it makes her sick to think of all those things she misses.
she cant stand there her arms around him living in his smell.
in agitation she scratches at her nail polish. shell be doing it all day, slowly decimating the only color of her outfit.
shes holding in her pain.
hoarding it till she gets home. shell gather it all day till she can finally lock herself in her room, music playiong loudly, drounding out her sobs so no one can hear her.
thats if she can produce the tears she needs to to go on the rest of the week.
she cries because she knows hes talking to that girl and laughing with her and loving her.
just like he used to with her.
but somehow it means so much more.
somehow it seems so unfair...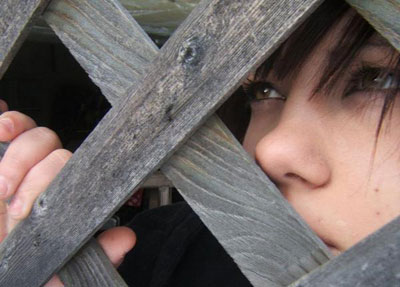 © Krystal B., Bloomingdale , IL