Ode To Jynx
February 18, 2010
Your glossy black fur gives you charm and pizzazz,
With a compact physique that no other cat has.
As you wait for your food with a pitiful mew,
I recall all the things people love about you.

All of your quirks make you charming and fun,
The way you wave your tail when walk and you run.
When you sleep all curled up in a ball black and furry,
When you're curled up with Smudge and you both get all purry.

As far as cats go, you're the cherry on top,
Some may disagree until onto their lap you flop.
No other fuzzball could ever compare.
Though comparing you to them is hardly fair.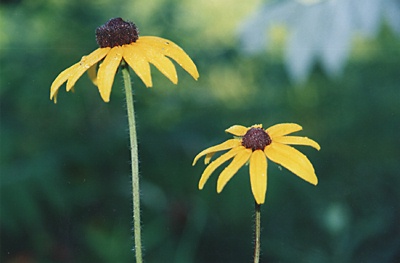 © Allison S., Eau Claire, WI