I'll Pray For This Planet To Never Pass
June 16, 2010
I fear for you.
and I'll be here for you.
And I'll never leave,
even when you scream at me
to go. I'll stay.
You can never drive me away.
When you have no faith I'll pray in your stead;
fight the demons in your head
for you. And win.
Because when you are weak
I will hold you tightly
and imagine a mighty sword.
And I'll shield you with my body
from the coming storms.
And keep you warm
In the fields of snow.
I'll pick you up and run with you
when you are too slow
to get away
from the beasts that plague you.
I'll hoist you up onto my back
and have away down primrose path.
Which turns to blackberry brambles.
And the straight bricks, they ramble so.
But I will keep you safe with me,
until the time will come for me to go.
And then I will still stay,
long past my worn~out welcome's death.
I'll defend you with my each dying breath.
And keep you from ever breathing your own last.
For you are a day, which I pray will never pass.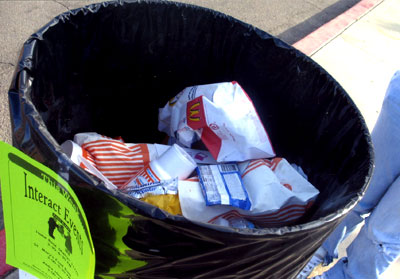 © Christina K., Phoenix, AZ