Wise Man Never Wins
June 13, 2010
When hawthorns forget to bloom,
And the devil doesn't sin.
When the deaf keep a tune,
And the underdog doesn't win.

When time can rewind,
And books can't be read.
When God is unkind,
And white angels lay dead.

That's when the wise man shall win.
Mellowness drowned by a hale smile.
He sits, wrinkled hand on his chin,
His ideas spilth on his paper pile.

He's calculated every possibility,
Drawn figures of every size,
Counted all the way to infinity,
Determination implanted in his eyes.

But the wise man will never reign,
His soi-disant ingenuity is severely dented.
Defeat flows cursedly in his veins.
In numbers, our world isn't cemented.

And that poor man down the block,
Can't read a book,
And can barely talk,
He's the one to whom the future will look,
To learn how it should unravel and unhook.

And the future shall learn from pure, everyday stupidity,
Because the future doesn't know how to count to infinity.
And the future can't read, can't count, can't speak, can't learn.
The future is us. The Wise Man's what we once were.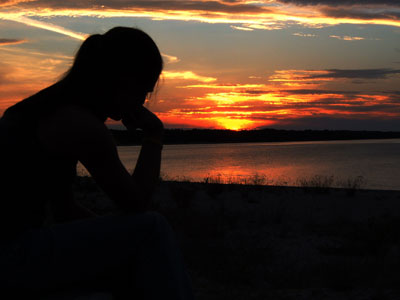 © Hilary L., Rogers City, MI