Shroud of Death
September 17, 2010
Death comes sweetly,
Swiftly and completely.
It takes away my pain,
Washing it away like rain.
It sweeps me up and holds me tight
And abducts me in the middle of the night.

Death is a soothing touch
When life just hurts too much.
It takes away my dreams,
Rips them at the seams.
It takes me on a trip to a new land
And when I try to run away it grasps my hand.

Death locks me in a cage,
One inside a new age.
It pokes through the bars,
Laughs at my human scars.
It reaches through and grabs me by the collar
And digs its nails into my flesh, making me holler.

Death eats you alive,
Like a bear eats the honey-hive.
It drinks my soul,
Swallows me whole.
It locks me up until the earth stops spinning
And looms over me every day, always grinning.

Death takes us one by one
When our lives have just begun.
It makes us miss life
And all its strife.
It shows you all the things you were, good and bad
And under this shroud of death you miss the life you once had.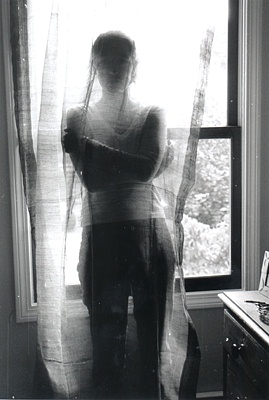 © Cerys W., Marblehead, MA