I Don't Have You
October 8, 2010
Fake smiles tearing me apart
Not knowing I'd get this hurt at the start
Feeling pain every time I see
There is no more us, it's only me.
Pretending everything is okay
But knowing that to this very day
We somehow moved on
The best part of my life is suddenly gone.
I know things will be all right
I can't believe this all happened from just one fight
I knew that things would get rough
But I didn't know life would be so tough
You not being friends with me hard to face
Those memories will never be erased
I'll remember them for years to come
So for now my heart is numb
I'll miss you being my friend
But I have to try getting through all of life's bends.

I know that life will now change
And all familiar things will now seem strange
People say time will heal
But this time I know that's not real
I guess it's time to move on
And forget about this once upon
Now I understand this was too good to be true
Because I realize I don't have you.
I miss having you here with me
Now I know that's not where you're supposed to be.
Goodbye, old friend.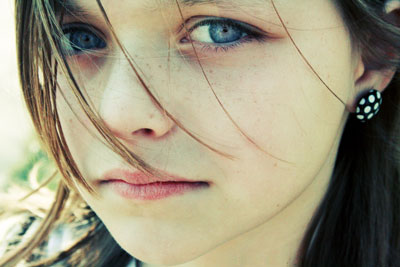 © Felicia R., Arlington Heights, IL