Burned Out
October 16, 2010
Wishing you would come wake me from this hell.
When it burns you inside it starts to swell.
A part of my heart is gone, never to return.
Please come help me heal my burn.
I think it's third degree, please help me.
I'm screaming in agony and in pain.
The flame is starting to spread, I think I'm almost dead.
It's to late for me to be saved.
So my body shall lay lifeless on the ground.
Darkness is all to be found.
The final flame burned out, leaving my soul no longer to scream and shout.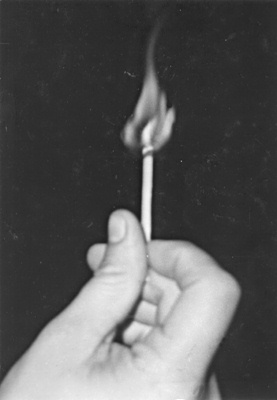 © Stephanie H., Highland Village, TX